Sponsored
This session is brought to you by AllSides

Is your news balanced? Is it objective? Don't guess — use data to measure your bias and better serve your audience. Don't assume — use proven, patented tools and methods to deliver truly objective and unbiased coverage. Don't just hope for revenue – see and learn how balanced news with more perspectives can increase your audience, the trust in your brand, and your bottom line revenue.
A study conducted by the Reuters Institute confirms that Americans have the lowest level of trust in news media of any free country in the world. Despite our best intentions, we are all biased. Audiences see those biases, and consequently, their trust in news declines. This causes audiences to turn to less reliable sources like social media, entertainment outlets and hearsay. To address this problem, we need to measure it, better understand it and take action.
This session is designed for:
Editors who oversee news content
Journalists interested in learning to how to provide balanced coverage
Media business professionals who want to understand how to operationalize and monetize balanced, objective news content
This breakfast conversation will take place only virtually and is welcome to the entire ONA22 community. The first 35 ONA22 registrant RSVPs will receive a GrubHub voucher* that will allow you to purchase breakfast (or lunch, depending on your location) as part of this virtual meal event. All RSVPs will receive a direct link to participate in this virtual conversation by Sept. 21.
* Please note: If GrubHub is not available in the area you will located on the day of this virtual event, we cannot provide a GrubHub certificate, but you are still welcome to join this session.
Speaker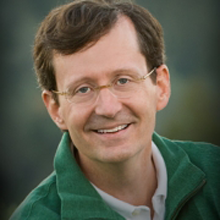 John Gable
Co-Founder and CEO, AllSides
@JohnGable