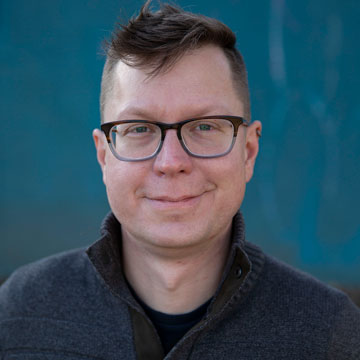 William Lager is a multi-disciplinary journalist bridging the spaces between journalism, data and the public through equitable collaborations, visual storytelling, audience engagement, product and design development.
After a decade at MPR News, spanning the digital spectrum from storytelling to content delivery systems to everything in between, Lager returned to mission oriented freelance project driven journalism. As a consulting journalist, product developer, and multi-disciplinary editor for data, graphics & audience engagement he worked on projects from the Leaver's Survey with Carla Murphy, to assisting the creation of the DEI Coalition with OpenNews and the Racial Reckoning project a pop-up newsroom covering the impacts of the murder of George Floyd in Minneapolis among many others projects that can be found at wlager.com
In the spring of 2022, Lager joined the Reynolds Journalism Institute as Senior Editor and Project Manager.