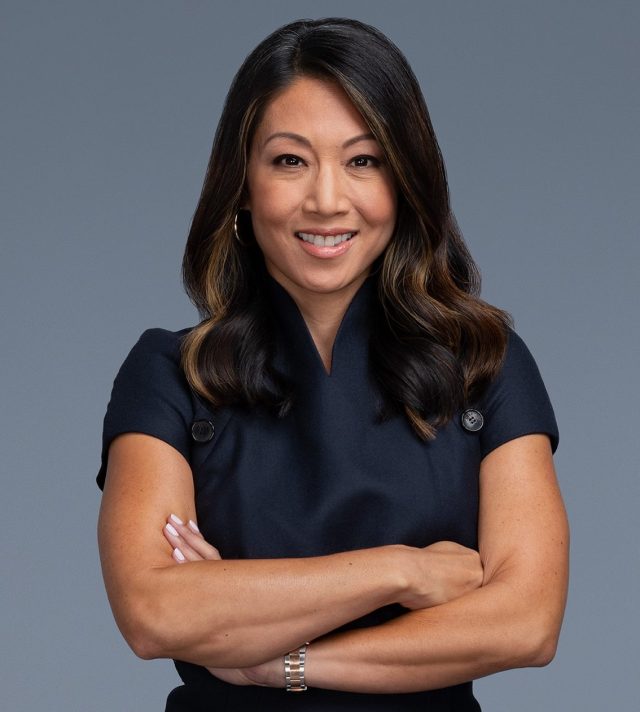 Stephanie Sy is a PBS NewsHour correspondent and serves as anchor of PBS NewsHour West. Throughout her career, she served in anchor and correspondent capacities for ABC News, Al Jazeera America, CBSN, CNN International, and PBS NewsHour Weekend. Prior to joining NewsHour, she was with Yahoo News where she anchored coverage of the 2018 Midterm Elections and reported from Donald Trump's victory party on Election Day 2016.
Stephanie has been a foreign and domestic journalist for nearly two decades for national, international and local news outlets. She is the recipient of an Overseas Press Club Award for her breaking news reports from the Sichuan earthquake in 2008 for ABC News. That year she also received a Business Emmy for her contributions to the ABC World News report "Global Food Crisis."
Stephanie serves on the advisory board of Report for America, and has also been a host of Ethics Matter, a public affairs program by the Carnegie Council for Ethics in International Affairs. In 2015, she was awarded an Asian American Journalists Association "Mentor of the Year" Award.