Whether your newsroom is in the market for new tools, you're seeking a new career opportunity, additional professional development or journalism education, or you're just curious about the top groups influencing digital media, make plans to visit the Midway located the third floor Hollywood Ballroom and adjacent Jogging Track*.
Not only will you be inspired by emerging tech and ideas in the Midway, but you'll also have the opportunity to feel your best with a stop at Taboola's Refresh Lounge and setting up a photo session in Muck Rack's Headshot Lounge!
Hours
Thurs., Sept. 22: 11:00 a.m. - 5:00 p.m. PDT
Fri. Sept. 23: 9:30 a.m. - 4:00 p.m. PDT
Groups On the Midway Include: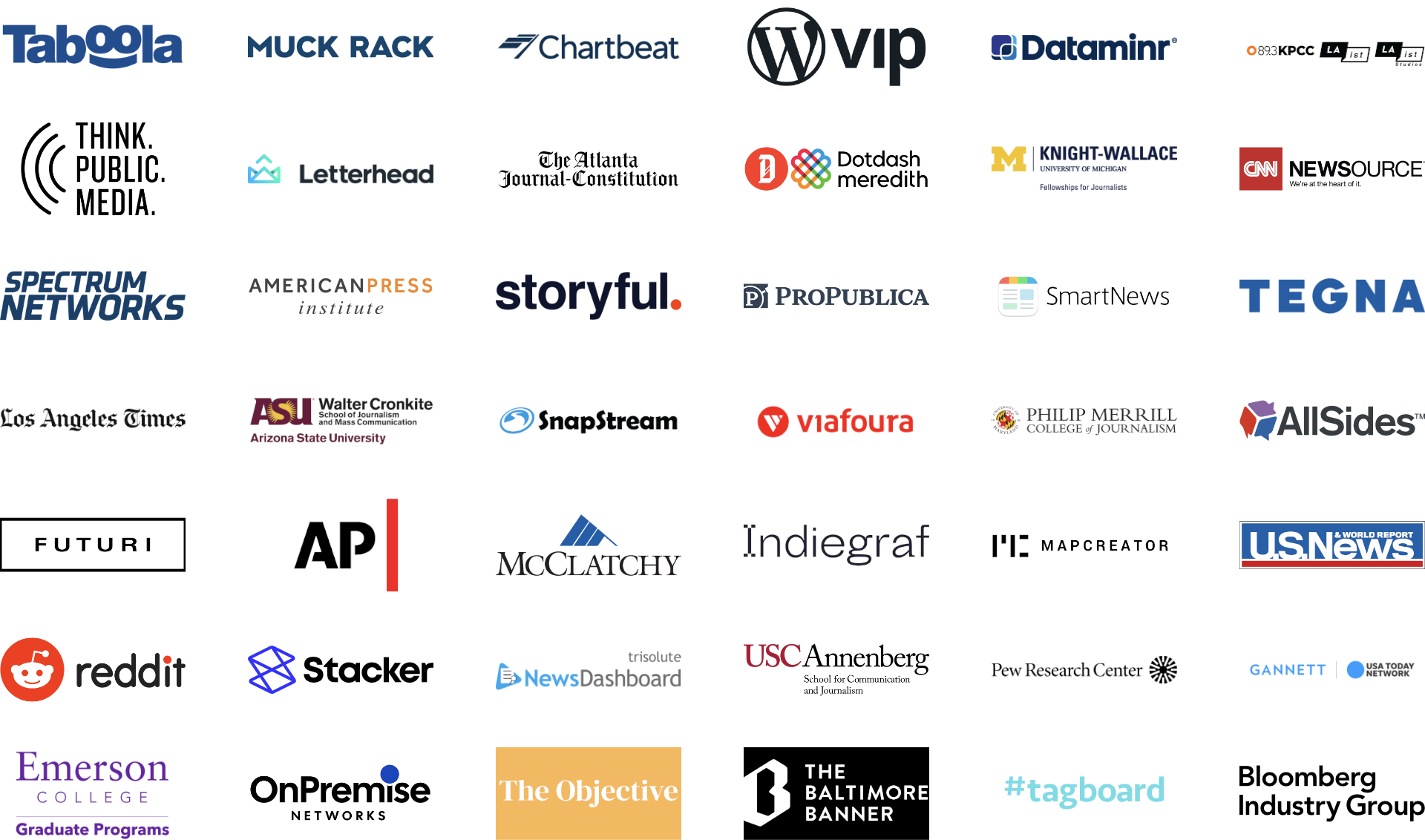 *It really is a jogging track! The iconic Westin Bonaventure was built in the mid-1970s by post-modern architect John Portman and has a little bit of everything. The balconies used to feature workout equipment! Stay tuned for details about the ONA22 Midway Jog!