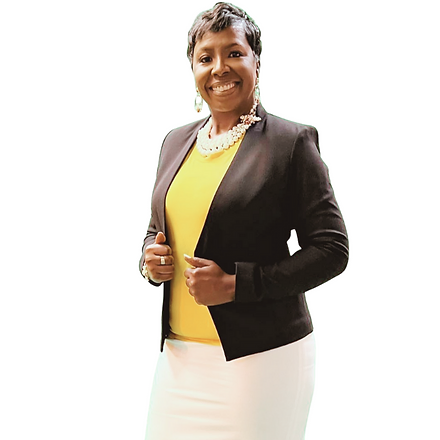 April was born in LaGrange Ga. she is a graduate of Troup High School. She earned a BA degree in Mass Communications(Radio/TV) from Alabama State University. After completing her education April was blessed to gain work experience in various positions in both radio and TV. She created and hosted a radio show "The Diva's Den" on K95.7 (Davis Broadcasting), Production Assistant w/ WRBL as well as co-host of "The Morning Show" on HPTV. Each of these employment opportunities helped to influence and build April's knowledge and passion for media.
After leaving HPTV April's desire for entreprenureship grew, she became determined to BEE her own boss and began working on her own online talk show. The show featured interviews with local and celebrity guest, as well as live coverage of major social events. The list includes Red Carpet events for The Real Housewives of Atlanta, Married To Medicine, Oprah Live Your Best Life Tour, Stella Awards and the Dove Awards just to name a few.
"The April Ross Show" was doing well, but April still wanted to provide more to her viewers and her community. In Jan of 2017 April received a call that gave her the opportunity to fulfill that desire. It also would be a key factor in her transformation from being just a "show" to becoming CEO. She received a call that a Troup County deputy had been shot in West Point. There was no reporter on the scene.. a friend advised her to go and report the what has happened... and she did just that! With only her cell phone in hand she covered the entire story. she stayed at the scene for more than 6 hours.. main stream news outlets from Atlanta and Columbus soon arrived on the scene but April remained there to provide minute to minute updates to her viewers. It was during those critical and chaotic hours that BeeTV was born!!
The April Ross Show/BeeTV is operated through Facebook Live April Ross has used her platform to get late breaking news out to public, cover community events live..also it has been a gamechanger for business.
In 2021 April Ross became the owner of formally TV33/WJCN.. it is now the home of BeeTV Network.