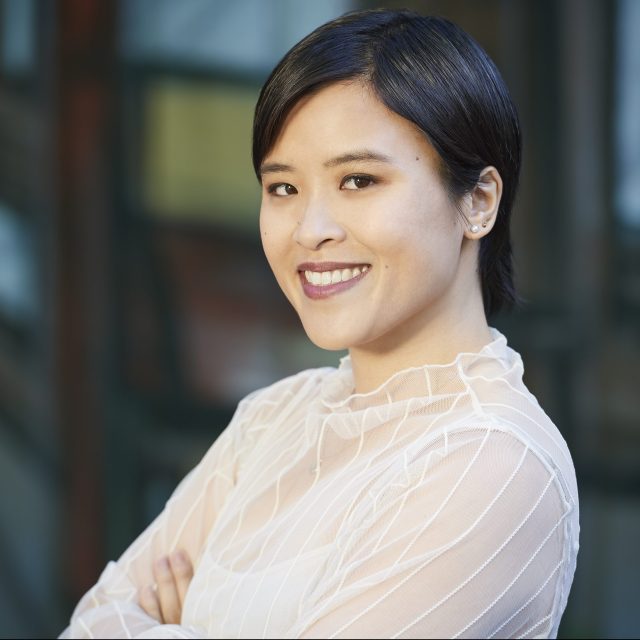 Anita Li is a longtime journalist, news entrepreneur, media consultant and educator. Currently, she is the founder, CEO and editor-in-chief of The Green Line, a hyperlocal Toronto-based news outlet.
Anita teaches journalism innovation at the Toronto Metropolitan University (formerly Ryerson University) and community-driven journalism at Centennial College in Toronto. In addition, she coaches media executives and news entrepreneurs at the City University of New York's Craig Newmark Graduate School of journalism.
Anita has two decades of experience as a multi-platform journalist in three markets: Toronto, New York City and Ottawa. She started her career as a reporter and editor at Canadian legacy outlets, including The Toronto Star, The Globe and Mail, CBC and CTV. After that, she worked in strategic, management-level roles at American digital media publications, such as Complex, Fusion and Mashable. Most recently, Anita was director of communities at The Discourse, a disruptive new player in the Canadian media scene that fills in gaps in news coverage for underserved communities. As a writer and reporter, she has been published in New York Magazine, Poynter, Policy Options and other publications across North America.
Anita is an expert in community-driven journalism, audience engagement, news entrepreneurship, consumer revenue business models, newsroom diversity, media ethics and journalism innovation; she's spoken on these topics in press interviews and at conferences worldwide. Anita has also been a consultant and coach for a wide range of journalism outlets and institutions, including CBC Manitoba, American Press Institute, Journalists for Human Rights, Toronto Public Library, Pink Triangle Press, Carleton University, Indiegraf, Liisbeth, Meta Journalism Project's Sustainability Accelerator and Informed Opinions.
Anita is a member of the board of directors for the Online News Association and LION (Local Independent Online News) Publishers, as well as an alum of the inaugural 2016 Poynter-NABJ Leadership Academy for Diversity in Digital Media. She also co-founded Canadian Journalists of Colour, a rapidly growing network of racialized media-makers in Canada, in 2018. To keep up with Anita, subscribe to The Other Wave, her innovation newsletter about challenging the status quo in journalism.